Land Your Dream Job with this ChatGPT WorkFlow: A Step-by-Step Guide | FlowGPT
It's the job-hunting season. You applied for 100+ companies via LinkedIn and Indeed, got 3~4 hear back and you're feeling hopeful. It's never one particular application that takes long - but when there're hundreds of applications awaiting you to fill out, well, it overwhelms not only you but most of us.
Job hunting is not easy. One resume could hardly get you the dream job (how I wish it is just that easy). You have to do your research on the company, tweak your resume based on the job description, practice interview questions and possibly need to reach out to a recruiter or network working for that company. 100 well-customized applications is a hard slog.
But what if I tell you an automated workflow can 2x your speed to ace your dream job?
In this blog post, I will share the workflow I curated for my job hunting by using a nice collection of ChatGPT prompts, which are inspired by FlowGPT, the biggest Gen-Z prompts sharing community where you'll find most useful ChatGPT prompts in a variety of topics.
💡Why ChatGPT is a game-changer for job hunting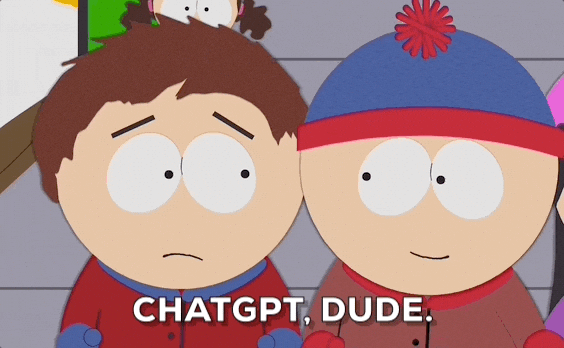 ChatGPT, the OpenAI's AI chatbot has taken the world by storm with the ability to write code, and edit essays to generate startup ideas. Just when we think the word ChatGPT could not get buzzier, GPT-4 proves us wrong. GPT-4, this large multimodal model has passed a simulated bar exam with a score around the top 10% of test takers.
What I'm trying to say is - you don't need it to pass the bar exam for you yet, but ChatGPT's capability to generate even higher-quality content based on your needs is only ramping up.
Traditionally, applying for jobs before using ChatGPT be like:
10 minutes to collect keywords from the job description
at least 30 minutes to tweak your resume
20 minutes to fine-tune your cover letter
1~2 hours for mock interview
15 minutes for drafting coffee chat emails, follow-up emails
20 minutes to go over the offer
15 minutes to negotiate offers with HR
You probably will need 10 + 30 + 20 + 120 + 15 + 20 + 15 = 4 hour to complete one application.
But with the help of ChatGPT workflows we curated on FlowGPT, you can minimize the time spent to 1 hour. Take a look at our job-hunting section where FlowGPT users share useful prompts to make things 10x easier.
✍️A Step-by-Step Workflow Guide
Here is the Step-by-step outline for this workflow, and I will also walk you through it in detail.
📃Step 1: Build Your Job-Landing Resume
Having a strong resume is crucial in job hunting, as it is often the first impression a potential employer has of you.
We all know how crucial a strong resume is in job hunting. But what's more important is to tailor your resume to each job you apply for. With the help of ChatGPT prompts, you can create a well-crafted resume that stands out from the rest and increase the possibility to land an interview.
Copy and paste this ChatGPT prompt:
📃Step 2: Tweak Your Cover Letter
A well-crafted, personalized cover letter will show that you've done your research and are genuinely interested in the job you're applying for. It might not be THE factor that lands you a job directly, but it can make a good impression on potential employers. On FlowGPT, we don't want your cover letter to be overlooked due to its generality. That's why we curated this prompt to help you tell your own unique story.
💬Step 3: Mock Interview to Skip Expensive Online Sessions
Ahh, online interview prep sessions can be quite expensive, with prices ranging from a few hundred to a few thousand dollars per session. Some interview coaches charge upwards of $400 per hour, and some others offer pre-recorded video courses for a lower price, but these may not be tailored to your specific needs and valuable feedback. Also, the cost of multiple sessions can easily add up, making it harder for job seekers to afford this type of preparation.
Fortunately, with the help of ChatGPT prompts and the FlowGPT community, job seekers can access high-quality interview preparation materials for free, without having to spend a lot of money on expensive coaching sessions. This can be especially helpful for those who are just starting in their careers or who are looking to switch industries and may not have a lot of extra budget to invest in interview coaching sessions.
Copy and paste this ChatGPT prompt:

☕️Step 4: Get that Coffee Chat instantly by using this Email outreach prompt
Coffee chats are a big deal when you're job hunting. These one-on-one conversations can give you the lowdown on the company vibe, hiring process, and job requirements. Plus, even if there's no instant job opening in the company, the new buddy you just made from the same company can hook you up with a referral or recommendation in the future.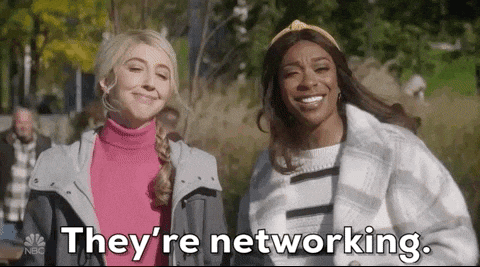 To make sure you nail those coffee chats, here on FlowGPT, we curated an email prompt that's thoughtful, personalized, and engaging.
Copy and paste this ChatGPT prompt:
📧Step 5: Recruiter Reach-out & Thank-You Email
You're almost all set! However, today's job market is more competitive than ever before. That means that you might need to be more strategic in the job search and find ways to stand out from the crowd.
That's why we recommend you to directly reach out to a recruiter. This can be a game-changer because you can immediately have the recruiter's attention and also shows that you're proactive and interested.
Here, we curated this LinkedIn message for you to reach out to the recruiter who's recruiting for the job you're applying for:
Copy and paste this ChatGPT prompt:
link
In addition to reaching out, if you've landed an interview already, congrats! But bear in mind that it is important to follow up with a thank-you email after an interview.
This is not only polite but also keeps you top of mind with the interviewer — It provides an opportunity for you to express your appreciation for the chance to interview and reiterate your interest in the position. A thank-you email can also be a great way to highlight any relevant skills or experiences that you may have forgotten to mention during the interview.
Now, try this prompt to generate a personalized thank-you email to the recruiter/hiring manager:
Copy and paste this ChatGPT prompt:
🧐In Conclusion…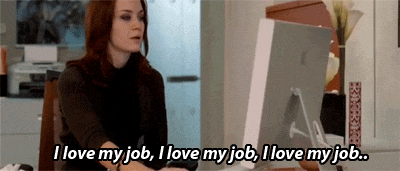 Job hunting can be a time-consuming and stressful process, but with the FlowGPT workflow, you can streamline their job search and increase their chances of success.
As a community-driven platform, we offer a wide range of curated prompts and templates that are designed to help job seekers create high-quality resumes, cover letters, and thank-you emails, as well as prepare for interviews. With plenty of time saved, you can allocate more time and effort to networking, and finding the right job opportunities.
If you're interested in exploring more curated workflow and ChatGPT tips, we invite you to join us, the FlowGPT community. FlowGPT is the biggest Gen-Z prompt-sharing community where you can find the most useful and inspiring ChatGPT prompts on a variety of topics, including job hunting. Join us to connect with others who share your interests and discover new ways to use ChatGPT to achieve your goals.
We can't wait to see you here! :)
---
Aria Yang
@UCBerkeley Journalism 23', previously reporter at @FT, @MTVNEWS, passionate about all things tech, startups, Gen-Z
---