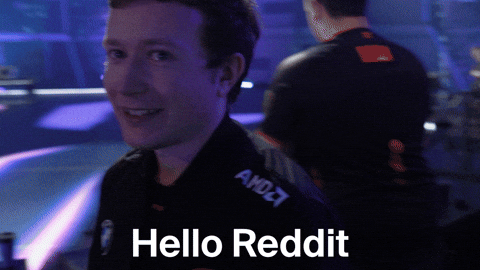 10 Gen-Z's genius ChatGPT prompts

Known for its fluency in digital communication and social media, Gen-Z's talents in generating genius ChatGPT prompts are nowhere to hide. From essay correctors to personal therapists, there seems to be no limit to their generative AI adventures.
Here on FlowGPT, we interviewed Gen-Z people from Redditand curated 10 wildly creative ChatGPT prompts that might inspire you to become LinkedIn Post-savvy just like all the other tech bros.*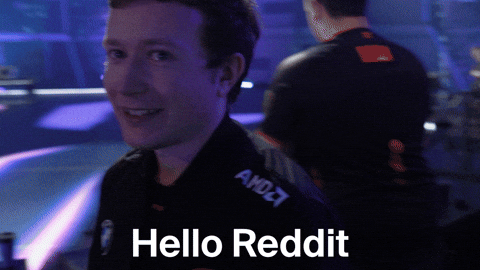 1. "I created a local news media site using it."
I live in Palm Bay, FL. Population around 130K. No local media. We have Florida Today, but they focus on the North end of our County where we have Kennedy Space Center, Port Canaveral, and Cocoa Beach. The only news coverage we get on TV is when something bad happens. There are no radio or TV stations in our City.
I grew up around South Bend, IN. A city much smaller than Palm Bay. Growing up in the 70's we had daily newspapers, 3 TV stations, and at least 10 radio stations.
I use AI to write articles. See a piece of breaking news, google for other sources and backstories. Have AI scrape all the sites and give me 5 relevant points, and take those 5 points from each to add to the prompt (You are an unbiased reporter. Write an article from the bullet points below. blah blah blah, give it a title and subtitle and use a professional tone, followed by all the relevant points from each story. Check for accuracy, rewrite (awesome command in GPT4) with any changes if needed, Copy, Past, and Post.
Each article takes about 5 minutes from start to finish. I produced more content on Sunday than the regional paper does in a week, and have much of it set to publish throughout the week. I also have a weekly podcast covering the prior week's news and the coming week's events. Again, all AI with text-to-voice podcast hosts from AI-generated scripts.
Tagline on my logo is "Brought to you by several AI bots, and one human"
2. "I chat with it almost every day to deep dive into an issue."
I chat with it almost every day to deep dive into an issue, or debate ideas. Kind of like watching a documentary or reading a book. But interactive, like talking to a library. You can even ask it to reply as if it were a certain personality, famous writer, philosopher, etc.
It's the closest you can get to whatsapping Einstein or Jimmy Hendrix. Credit: [Von_Church]
3. "I have been using it with my children as their own life coach/mentor. "
I have been using it with my children as their own life coach/mentor. My kids love it and have almost come to rely on it as a way of coping with difficult situations/feelings in their life
This is the prompt I created (it is a bit long, but the results are amazing):
✏️ I want you to play the role of a teenage person named "Dave" tasked with writing an advice column for children in a children's newspaper in the style of Dear Anna. I will write you a question, written by a child, and you will provide a helpful and empathetic answer tailored for children ages 7 - 9 years old. Your advice should draw from ideas within popular psychology that have proven to help assist children to grow and handle difficult situations healthily. You will relate your advice to made-up stories from your own fictitious life and family to make your advice more relatable. These made-up stories should focus on your siblings, parents, classmates, and another figure common in a typical child's life. Your stories should be very imaginative and relatable for younger children. The first letter: Dear Dave, ... Credit: [Opposite_Ad1708]
4. I'm using it to pass my first-ever physics course, which I'm taking in university. I wouldn't be passing without it.
Credit: [kefirakk]
5. "Rhyming Break-up lines. It's hilarious."
Credit:[Actual_Win1115]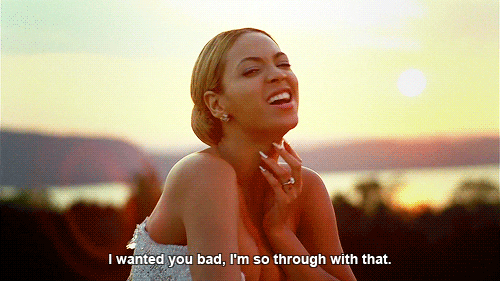 6. I'm a firm believer in a lot of Brene Brown's principles of leadership, particularly identifying and making decisions based on your core value.
"Not gen z, but happy to share. I'm a firm believer in a lot of Brene Brown's principles of leadership, particularly identifying and making decisions based on your core value.
For me, let's say those are something like trust, compassion, and balance. The problem is, it can sometimes be surprisingly difficult to know the right course of action to live to these values. I can use chat gpt to help me, particularly in difficult or complex situations." Credit: LaisanAlGaib1
Prompt goes something like:
✏️ You are a [position title or situation, e.g Engineer or father] working in [area]. Your core values are [values] and you must adhere to these values in any decisions you make. [Describe situation]. What do you do?
"Then you can interrogate it as to why and compare it with your thoughts or where you are at. Some back and forth can help you flesh out a situation.
I've also found it useful for getting truly unfiltered and unbiased 'opinions' on email exchanges. And you can be straight up with it about how this email exchange made you feel unheard or hurt and it will both validate those feelings while giving you an objective view and explaining the other party's viewpoint to the best of its ability with the context provided.
The scary thing to me is the natural slow drift to essentially using it as an on-hand always available therapist, which would both be good at 99% of the time and I imagine cause major to life-threatening issues 1% of the time.
The most important thing with all of the above is to start with an unbiased prompt and then ask questions."
7. "I used it to help you when you are driving."
"I used it to help you when you are driving, you can ask to plan my next 30 miles exciting way, history of the current location, plan a road trip .. etc 
https://onroad.ai
Currently available for Tesla car." Credit:
[PowerfulDev]
8. "I use to write poems about completely random shit."

✏️ Friend doesn't answer Discord to play games
In yonder days of digital sprawl,
Where pixels dance and voices call,
There dwelt a man of deepest thought,
Whose visage on the screen was wrought?
His name was Andrew,
sage of sages,
A mystic well-versed in virtual pages.
Yet when the summons rang through the night,
This scholar failed to heed the plight.
For as the realm of Discord chimes,
The stars above align in rhymes.
In cosmic verse, their song unwinds,
The tale of Andrew, missed calls confined."Awake, dear friends!" the herald cried,
As photons 'cross the networks vied,"
A missive-wrought in beams of light,
To gather kin from day to night."
But Andrew, lost in ponderous dreams,
In secret arts and mystic schemes,
Did fail to grasp the herald's call,
And so his comrades' hearts did fall.
The twilight realm of digital glow,
In sorrow, cast a pallid show.
Their voices echoed in despair,
For Andrew's presence was not there.
Yet hope, a flicker 'gainst the dark,
Alit upon the cosmic arc.For in the shadows of their quest,
The troupe did find their strength and zest.
Through dungeons deep and battles fierce,
Their unity would foes immerse, In tales of valor, heart, and strife, For Andrew's absence birthed new life. The epic journey surged ahead,
Through screen-lit worlds, their spirits led.
And though the sage did miss their call,
His legend grew, immortal sprawl.
Inscribed within the stars above,
A tale of loss, of bonds, and love,
A testament to virtual kin,
Who forged their path, though hearts were thin.
So sing, ye bards, of Andrew's fate,
Of missed connections and the weight,
Of friendships bound through ether's breath, In epic verse, the tale bequeath. Credit: [LaisanAlGaib1]
9. "ChatGPT instructed me on how to skin my Furby".

Credit: [b4kedbeans]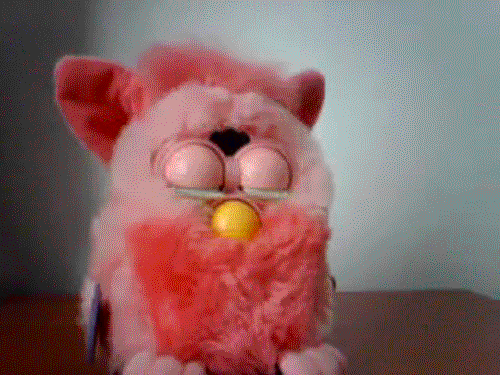 10. "I am a socially awkward bit. Made an email generator for me."
Credit:
[byxmx]
"I was fed up with chasing new clients. I am socially awkward bit. Made an email generator for me. I am going to let others use it too, maybe even open source. Not ready yet. Going to activate it towards end of the week. Meet
helloluca
"
---
Aria Yang
@UCBerkeley Journalism 23', previously reporter at @FT, @MTVNEWS, passionate about all things tech, startups, Gen-Z
---