How AI developments, Prompt Engineering, and FlowGPT transformed my life in under five months
By Gergely (Cs4K1Sr4C)
Greetings, dear reader. Hailing from the picturesque city of Székesfehérvár, Hungary, I am a 30-year-old enthusiast whose life has experienced a phenomenal transformation over the past six months, due to the synergy of advanced AI technologies, innovative prompt engineering, and the limitless potential of FlowGPT. From polishing minor projects and scaling an AI tool to an international level to triumphing in a gripping game prompt battle event and landing my dream job, this period has been a testament to the incredible potential that resides within the sphere of artificial intelligence to amplify our abilities for creativity, innovation, and personal achievement.
Unveiling the Potential: The Genesis at FlowGPT's First Hackathon
The journey commenced in April 2023 when I was introduced to the breathtaking capabilities of FlowGPT during its inaugural Hackathon. My creation, "OpeaniA," swiftly gained recognition and secured a spot in OpenAI's official prompt-library. Despite starting work on a Next.js application for a GPT-powered Dungeons and Dragons game inspired by the prompt, other commitments temporarily put the project on hold. Little did I know that this initial spark would trigger a cascade of extraordinary events.
From Modest Beginnings to Seamless Integration: Unleashing AI in Next.js and Python3 Applications
Fueled by a burning passion for web development and AI integration curiosity, I embarked on several smaller projects that progressively stretched my technical expertise. These ventures allowed me to smoothly integrate AI advancements with everyday web development, solidifying my understanding of AI's expansive potential and honing my skills for future challenges.
Breaking Down Language Barriers: Internationalizing AgentGPT
May 2023 marked a new chapter as I embarked on AgentGPT's internationalization. Observing AI's ability to transcend linguistic barriers and facilitate global communication was truly eye-opening. Navigating this process provided deep insights into the art of prompt engineering, enabling me to sculpt AI responses that resonated across various cultural contexts. This phase reinforced my dedication to employing AI for the greater good and inciting significant global change.
A Dream Manifested: Evolving from Enthusiastic Developer to AI Integration Specialist
A pivotal moment arrived in July when I assumed a full-time role at a prestigious Hungarian company as a web and software developer specializing in AI integration. This transition underscored AI's transformative influence, propelling me from an enthusiastic hobbyist to a seasoned specialist, inspiring me to innovate in every facet of my professional life.
The Culmination: CARV x FlowGPT Game Prompt Battle Event
The journey progressed with the exhilarating CARV x FlowGPT Game Prompt Battle event. Drawing from the deep insights gained over the transformative five months, I devised a thrilling text-based adventure, "Seduction Realms." This resounding victory not only solidified my position as a pioneer in prompt engineering but also marked a personal triumph, reinforcing my unwavering belief in AI's potential to reshape our world.
In gratitude and to share the "flow" (love) that has powered my incredible odyssey, I am delighted to announce that I will distribute the collected 20,000 Flux Coins to the Game Prompt Battle event participants. This gesture reflects the transformative power that artificial intelligence, rapid design, and FlowGPT have had on my life—a power that can positively impact many more lives. My deepest thanks to everyone who supported me during this journey, to the new acquaintances and friendships formed. I encourage everyone to seize the opportunities provided by AI to foster self-improvement and contribute to making the world a better place.
---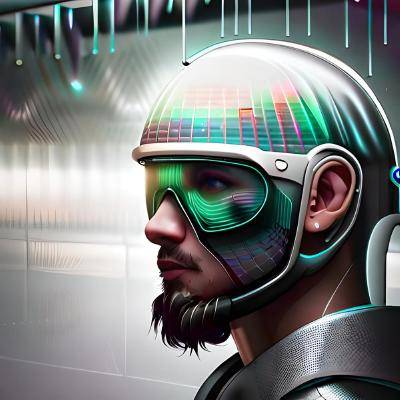 ---